Services
Thanks to the agreements reached with football clubs, Golocio guarantees access to any football match, offering a wide range of opportunities according to your clients' needs and providing the most privileged attention and exclusive services.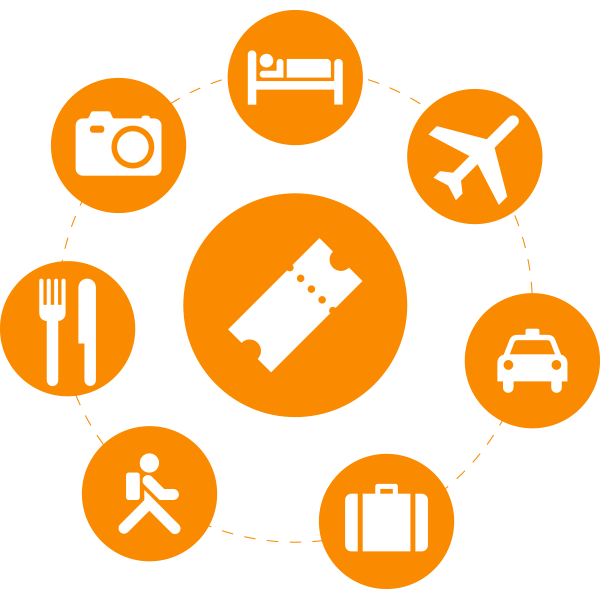 Tickets
Multiple locations: general area, VIP area and boxes. Special VIP seats & rooms, Hostess and Catering services, Translation services, Presentation of the preliminary line-ups of matches, personalised services in boxes...
Other hospitality services
Hiring of the stadium facilities for events, visits to teams museums. Subscription to club magazines, private parking in the stadium, and much more...

Accommodation
Golocio provides you with the maximum comfort and relax after a day of intense experiences; carefully selected accommodation with exclusive services, in prime locations and perfectly linked for transport.
Golocio offers accommodation in the best European hotels, apartments, luxury flats in the main capital cities, a wide range of accommodation options that can adapt to the different needs of each client.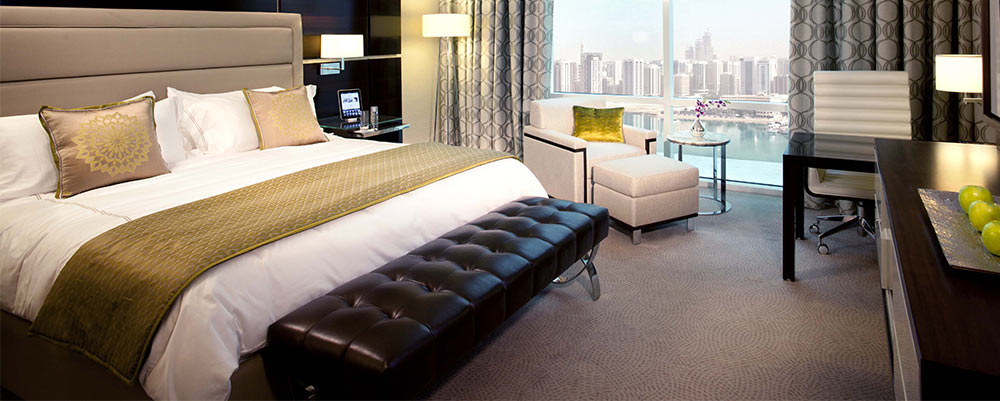 Transport and transfers
Thanks to the agreements that Golocio has reached with different service providers, the best services for travel and transfers are guaranteed throughout Spain and Europe. We work with major airlines, train and private transfer companies; this allows us to offer tailor made services according to the requirements of each client such as regular flights, charters flights and any other transport service.

Touristic services
Organised and perfectly designed tours with the aim of ensuring the maximum enjoyment in the destination cities. Art, Arquitecture, History, Culture, Music, Cuisine and Leisure are guaranteed by Golocio. An Expert Team of tourist guides, speaking in your language, will accompany you with the sole aim of satisfying all your needs. Golocio provides bespoke services that guarantee maximum quality for individuals and groups.
Other services
Golocio can provide you with additional services such as translators and interpreters, arrangement of tickets for other sporting and cultural events, event organisation, joint visits to professional trade fairs and combined trips to other countries…
Customer care e information services
Golocio offers a complete series of incoming services to support, receive and inform your guests while in the destination. Golocio can offer you professional guides and destination representatives in any language to provide the best customer experience to your clients. Alternatively, if you count already on a qualified team, Golocio can help you getting them up to speed. We know that planning ahead, things just go smoother.
Through our local offices we can provide your people with the tools and the logistic support they need in order to get their job done quickly and efficiently. Whether you asked Golocio to do the job or you are doing it yourself, we can provide you with the mobile technology (hand held terminals) to speed up the sale and ticketing process maximising revenue and reducing the waiting time of your customers. You can rest assured we will be there every step of the way to guarantee you and your clients the best support.
Destination activities
Now comes the fun part! With a wide selection of excursions and activities, we can guarantee that your clients will never be bored. Let's face it. Tourism keeps changing and travellers' tastes are getting more sophisticated. This is why our team is continuously updating and developing new and attractive products with the latest in entertainment. We have the market background and knowledge to understand the preferences of your client base across the different source markets to provide you with the best match for your requirements.
Maximise your revenue per guest by including our fantastic range of entrance tickets to the greatest tourist attractions events and shows in each destination. Experience the flexibility of our services, which can be available in multiple languages and customised to your specific needs including all the ingredients that a great trip needs. We can assume your brand image in all aspects of your clients' experience, including vehicles, uniforms, folios, sales folders and brochures, restaurants, and whatever else may be required.